Terrible situation but some amazing imagery.
"WE ARE THE GENERATION AT THE HEART OF THE FIGHTBACK!"
Agree with this: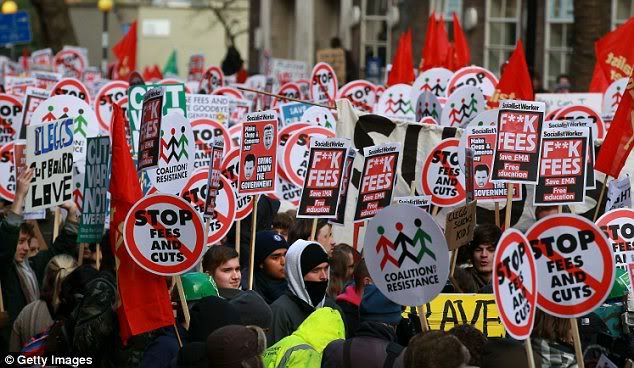 This not so much: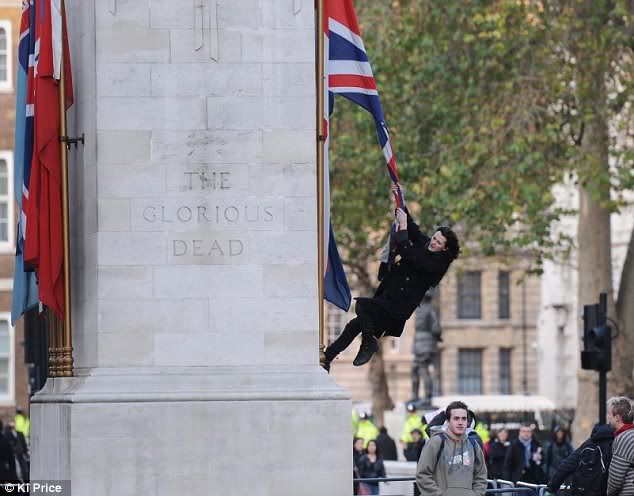 D:
BREAKING NEWS: Parliament has voted to raise tuition fees at English universities to a maximum of £9,000 per year. The result of the ballot was 323 in favour of the raising fees and 302 against. The slim majority of 21 was greeted with muted cheers from the government benches.

 

Fuck you David Cameron, Fuck you Nick Clegg, Fuck everyone who voted for this. Bunch of twats.
This is a HUGE FUCK YOU to all the students who backed Clegg back in the general election. Little did we know he was so weak willed and would cave to a Tory none the less. To be completely honest, he is a politician. Lying is what politicians do. I'm glad I am no longer a student as campuses are going to be filled with pompus rich kids from now on and those that do go from poorer backgrounds, as I was, will get completely fucked over with debt when they do manage to graduate. The fact that it was 21 votes out is a joke. 
Huge respect for the students and what they are doing. Shame I can't make it out with you all.